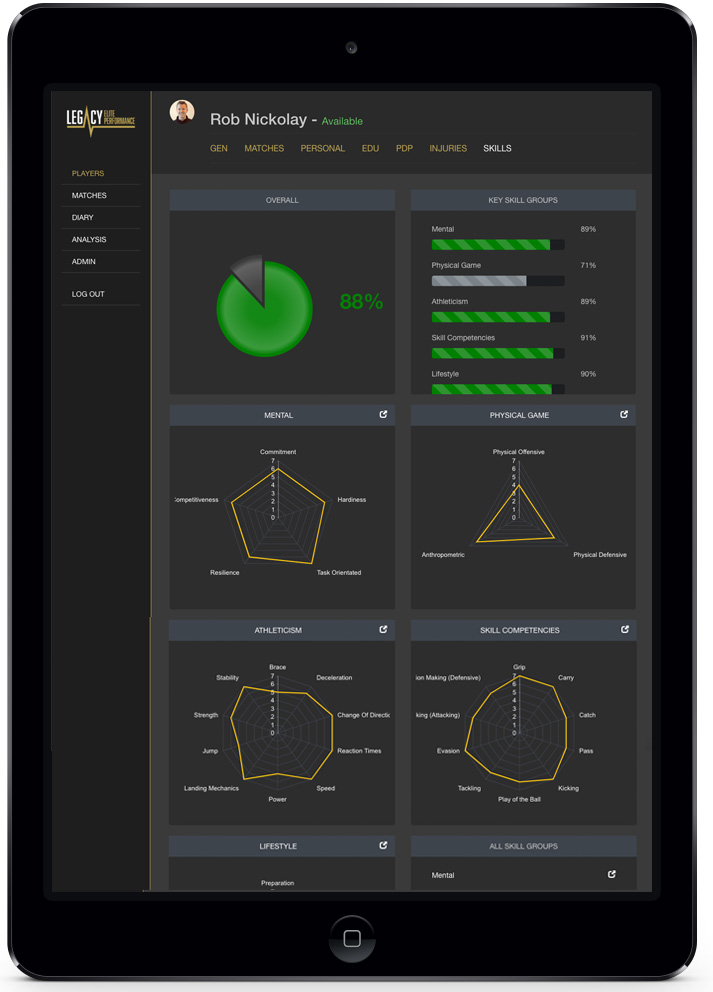 Having coached in a variety of professional sports clubs for more than a decade, Rob Nickolay and Danny Wilson devised the Legacy Excel software to optimise the process of identifying raw potential and nurturing it into first-team talent.
Legacy's ultimate goal is to help clubs and coaches... Get the maximum output possible from their talent development systems
Using our athlete performance tracking software will allow you to:
Improve recruitment and retention process with evidence-based approach.
Use statistics to quantify what 'ability' actually is.
Refine the process of performance and development.
Compare players and positions across a range of age groups.
Enhance player progression by reducing coaching downtime.
Increase likelihood that talented individuals will become professionals.